Here is a casual Steampunk-inspired outfit that I wore about a week ago. It's made up of pieces that can be easily attained (save for the Laura Ashley blouse), and are not necessarily expensive. It's toned down, but different and unique enough to describe the wearer as a steamer. Perfect for little outings in towns and cities that are not necessarily accepting of OTT alternative fashion.
Whenever I head out for dinner, cafes, shopping, and the like, I always try to dress up. I usually do not wear fashion to school, since my college is not exactly accepting of alternative fashion (or fashion in general), and I prefer to blend in and focus on my studies, not the multitude of stares I usually get. I do dress up for class
occasionally
, and it depends on my mood and confidence that day.
Anyway, here you are: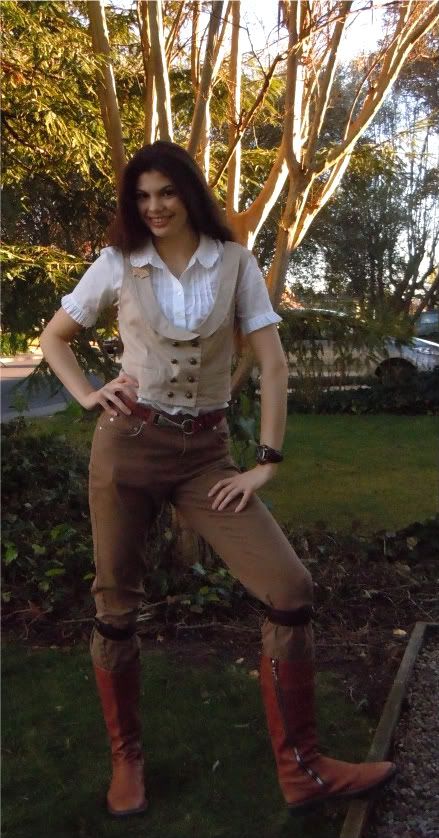 Blouse: Laura Ashely (eBay)
Vest: Xhilaration (Target)
Belt: Ariat
Pants: Jones New York (Ross)
Jodhpur Garters: Local Tack shop, no brand.
Boots: The Walking Co.
Watch: Mossimo (Target)